Furnace Repair Company & Heating Repairs

Southington, CT, Hamden, CT, Wallingford, CT, Meriden, CT, Cheshire, CT & Waterbury, CT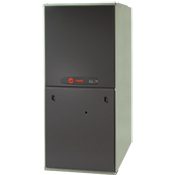 Don't live with anything less than perfect performance from your heating system.  There's no need to shiver when the temperature plummets.  There's certainly no reason to get by with unpleasant odors or strange sounds.  Constant cycling?  Extended run times?  Excess dust in the air?  No problem. East Coast Mechanical, Inc. Of Cheshire CT gets it all taken care of, saving you from the time, trouble, and expense of greater difficulties.  Even minor issues add up to higher energy costs.  Spending more for less satisfaction is unacceptable, and if ignored, these difficulties will lead to more extensive damage, shortened service life, and possible safety hazards.  Contact the specialists from East Coast Mechanical, Inc. Of Cheshire CT.  Established in 1994, we've faced every type of malfunction with every style and brand of heating equipment.  The majority of concerns are maintenance related, and if handled swiftly, require only minor adjustments.  Affordable rates, prompt response, and knowledgeable technicians mean there's no reason to be uncomfortable.
Swift and accurate heating repairs for your system!Furnace Repair in Cheshire CT, Wallingford CT, Meriden CT, Southington CT, Hamden CT, Waterbury CT, Naugatuck CT, North Haven CT, Wolcott CT, Bethany CT
Our on-site fabrication shop and broad inventory of service parts allow quicker turnaround on even the most complicated projects.  Radio-dispatched service trucks answer your needs promptly and are fully equipped to handle the majority of repair needs in a single visit.  Our goal is to eliminate all of the reasons most home and business owners tend to procrastinate over calling for service.  We understand that your time is valuable, and no one likes disruption to their home, workspace, or schedule.  Rest assured that the professionals from East Coast Mechanical, Inc. Of Cheshire CT treat you, your property, and investment with the respect you deserve.  We arrive within the stated time frame, dressed neatly in uniform, and protect surfaces from damage.  All debris and discarded equipment are reclaimed for proper disposal.  Repairs, when performed and handled properly, provide a rewarding experience and results.  When you trust your furnace or boiler to East Coast Mechanical, Inc. Of Cheshire CT, you'll enjoy improved comfort, reliability, and efficiency of your heating unit.
Trust your heating repair services to the knowledgeable, friendly team from East Coast Mechanical, Inc. Of Cheshire CT!Furnace Repair Service in Cheshire CT, Wallingford CT, Meriden CT, Southington CT, Hamden CT, Waterbury CT, Naugatuck CT, North Haven CT, Wolcott CT, Bethany CT
When it comes to heating issues, there's a lot at stake.  Cost, comfort, safety, and the health of your family relies on your system operating in tip top condition.  Through a comprehensive analysis, East Coast Mechanical, Inc. Of Cheshire CT determines the exact cause of the concern, troubleshoots for potential difficulties, and verifies safe operation.  We work on all makes and models, keep you completely informed, and deliver long term solutions to everything from minor problems to total system malfunction.  For ac & furnace repair service in Cheshire and across Cheshire CT, Wallingford CT, Meriden CT, Southington CT, Hamden CT, Waterbury CT, Naugatuck CT, North Haven CT, Wolcott CT, Bethany CT, count on the NATE-certified technicians from East Coast Mechanical, Inc. Of Cheshire CT.  As a Trane Comfort Specialist, our dedicated team participates in continued training specific to increasingly sophisticated technology and adheres to strict service procedures.  Fully licensed and insured, East Coast Mechanical, Inc. Of Cheshire CT makes your best interests our priority, always striving to provide maximum return for your energy dollar.  Our business is built on neighbors.  Expect a superior experience from East Coast Mechanical, Inc. Of Cheshire CT
---
HVAC Repair & Heating Repairs in Wallingford, CT
Leading HVAC Repair Company in Cheshire CT! Furnace Repair Service, and Heating Repair also serving: Cheshire, CT, Wallingford, CT, Meriden, CT, Southington, CT, Hamden, CT, Waterbury, CT, Naugatuck, CT
HVAC Repair ∴ Meriden, CT ∴ Wallingford, CT ∴ Hamden, CT